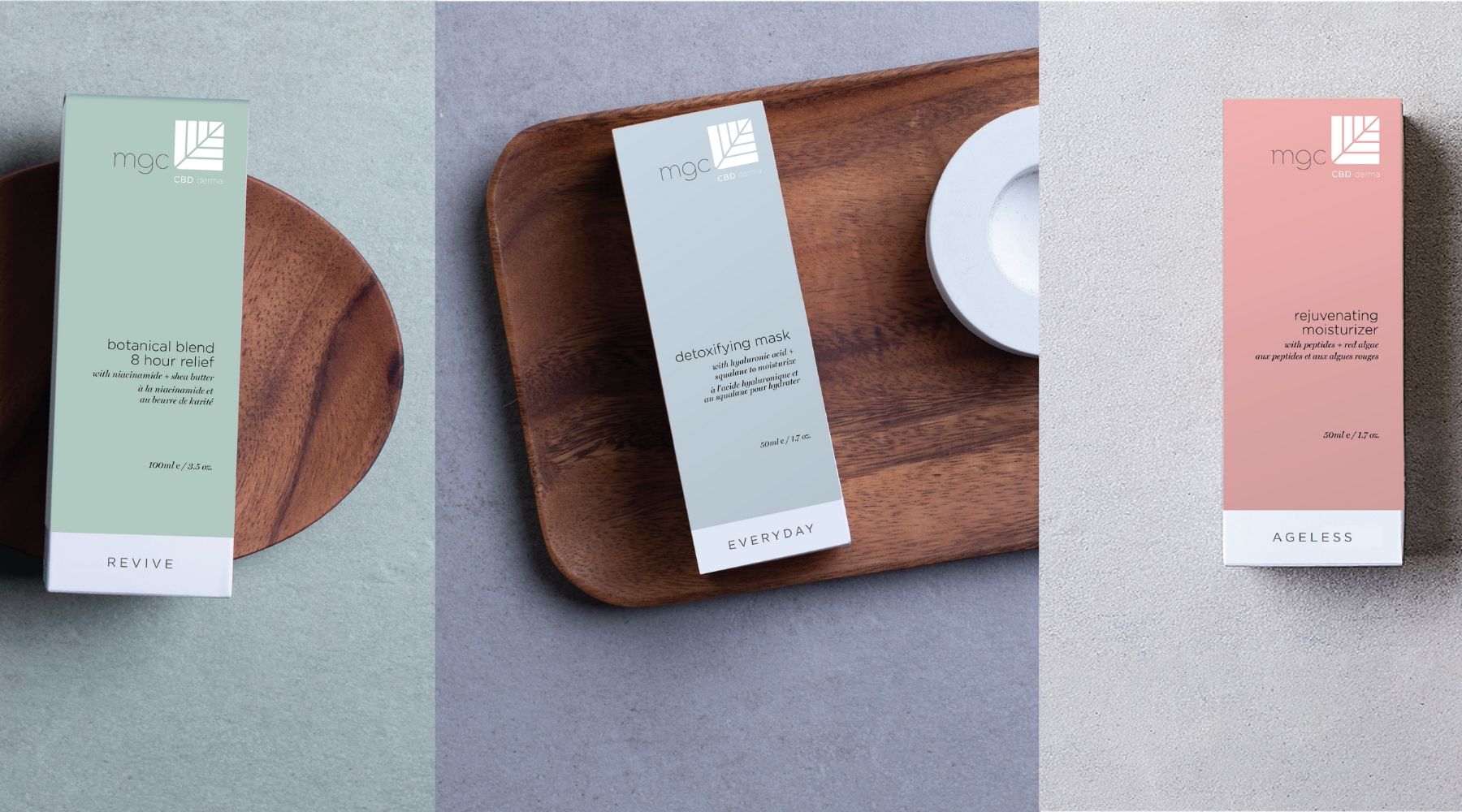 MGC Aquiol Derma Skincare Relaunches with Luxe Look and Updated Formulas
(February, 2020) Toronto, ON – Led by beauty veteran Hugh Winters, MGC Aquiol Derma is relaunching with three new ranges of reformulated, Aquiol-enhanced skincare and innovative, soft touch, airless pump packaging.
"Beauty customers are always looking for new products that deliver the best results – change and innovation should never stop," says Hugh Winters, CEO of CannaBeauty Brands. "That's why we acquired a brand that created best in class products with a Aquiol infusion."
MGC Aquiol Derma's new ranges are manufactured using the brand's proprietary process in small batches to the highest standards at one of the top skincare laboratories in Switzerland. AquiolTM, the brand's proprietary process, is a plant-based ingredient delivering 99% pure Aquiol and works on a foundational basis to improve the efficacy of other skincare ingredients in each product formulation. The innovative airless pump packaging helps preserve the purity of the skincare products.
"We are reinvigorated by this opportunity to build a brand with a very specific differentiator," says Winters, a 40-year veteran of the beauty industry. The skincare brand aims to improve consumer access to the benefits of Aquiol, an ingredient controlled and often legally restricted in some jurisdictions. Winters sees cannabis infusion as an important innovation that will elevate the plant-based skincare industry.
"Competitive products have been launched by cannabis companies – but we are a skincare brand first, with Aquiol added to enhance the performance of a very luxurious product," explains Winters.
Alongside the MGC Aquiol Derma website, which launches this week, the products will be available through retailer Harvey Nichols and at online retailers Lookfantastic, HQ Hair, Beauty Expert, and Mankind.
For more information, please contact:
Katherine Hamilton, katherine@devonconsulting.ca
Leave a comment